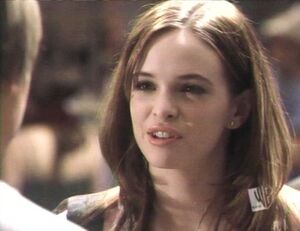 "Dated" Bradin. Went on a UCLA college campus tour with him by tricking him. She tries to convince him that he should go to college and warns him about her brother, Bryce. She tells Bradin not to be like her brother and that there is more to life.
He kisses Faith in Safe House, just cause. No romantic relationship arises between them as she decides she would rather go to Harvard than somewhere in California. 
Danielle Panabaker plays Faith. She is the sister of Kay Panabaker who plays Nikki (Bradin's sister). In real life, Danielle and Jesse did date for a short time in 2008-2009.