Pilot
Season 1, Episode 1
Air date
June 1, 2004
Written by
Stephen Tolkin
Directed by
Ian Toynton
Episode guide
Previous
N/A
Next
And So the Day Begins
Pilot is the first episode of Season 1.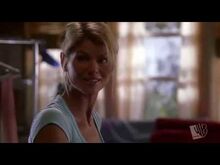 The series starts with Ava Gregory, a fashion designer living in California with her three roommates, Susannah, Johnny, and Jay. Her successful life comes to an unexpected halt when she gains custody of her two nephews, Bradin and Derrick, and her niece Nikki, after the tragic deaths of their parents. This causes Ava to move them from rural Hogarth County, Kansas, to the fast paced shores of Playa Linda,California. Due to the recent upheaval, this causes them all to encounter problems on their first night, as emotions are put to the test.